Mobile
Welcome
The DJ At Large is a full service Entertainment company. That's right, we are not your ordinary DJ. We specialize in Entertainment by providing an atmosphere suitable to almost any event. From Weddings to Birthdays, we have an Entertaining Musical Variety that you and your guests will enjoy.
The DJ At Large is Big, we have the Largest Collection of Music in Central Alabama. We keep up with the latest musical trends and have all the new songs. If we don't have it, it hasn't been recorded. We even have the latest songs in Karaoke and Video!
We update our equipment regularly, we want your event to be the best, therefore our equipment is the best. We use the latest in Digital Music systems, and have the best speakers for Loud and Clear Sound.
In keeping our focus we really do Put You First!
We are no Ordinary DJ, We are the DJ At Large.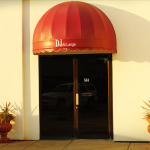 Tel: 334-260-9732
Visit Us at  : 564 Oliver Rd, Montgomery, AL 36117